Success Story
Detecting Abandoned Wellheads
Mission Objectives
There are potentially tens of thousands of buried wellheads from legacy oil and gas operations across the country. In many cases the locations of the infrastructure were known on paper and have long since been forgotten. As development is occurring, these wellheads are being inadvertently found by earthmoving equipment. These encounters are dangerous, cause extensive damage to equipment and significant construction delays. Juniper Unmanned was asked to create a solution for rapidly finding abandoned wellheads during the planning phase of development so they can be catalogued, and engineers can make a plan of action to properly address the issue.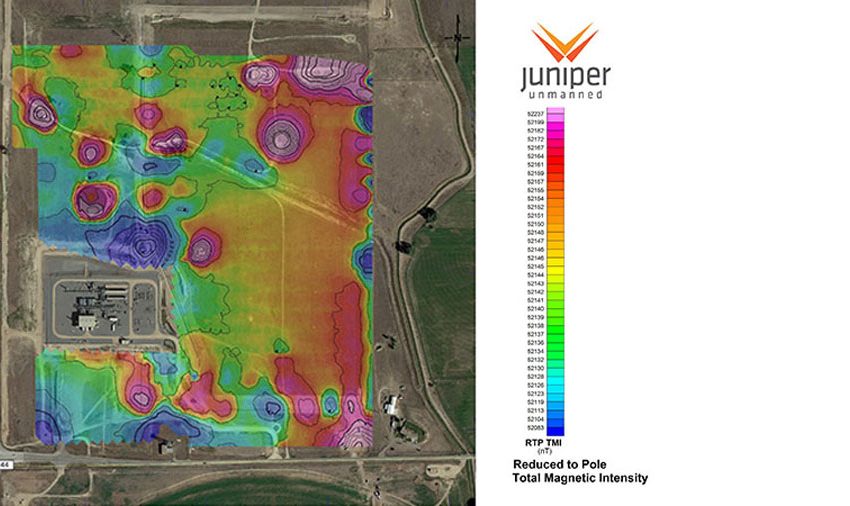 A magnetic intensity map identifying the specific underground location of the mineral deposit.
The Solution
Juniper Unmanned designed a solution that used a drone-based magnetometer and geophysical interpretation techniques to produce accurate maps of buried infrastructure. This required very low altitude flights, so it required modifications to standard flight and safety procedures. The client intended on Juniper's teams to conduct this specialized sensing operation for them in the future, so we built training materials for our internal crews and established our own data processing and geophysical interpretation capabilities. Our methods have been adopted by the manufacturer of the magnetometer and have become the industry standard.