Success Story
Surveying Roadways at Scale
Mission Objectives
Road design and construction depends on having accurate information about the land, existing structures, and rights of way. Most planners and engineers accomplish this goal with aerial imaging and traditional survey, incorporating data into CAD programs. A labor shortage in land surveying has created a backlog of work for state departments of transportation. Juniper Unmanned was asked to develop a technology to image and survey large sections of highway with drone-based sensing technologies. The data product would need to be spatially accurate to a degree that had never been achieved before. Additionally, we were asked to develop methods for integrating this highly dense data into existing design software with planimetrics with asset feature extractions. The client wanted data to support a 3-dimensional digital environment. Safety would also be paramount and drone flights would have to be compliant with strict FAA regulations about flying over traffic.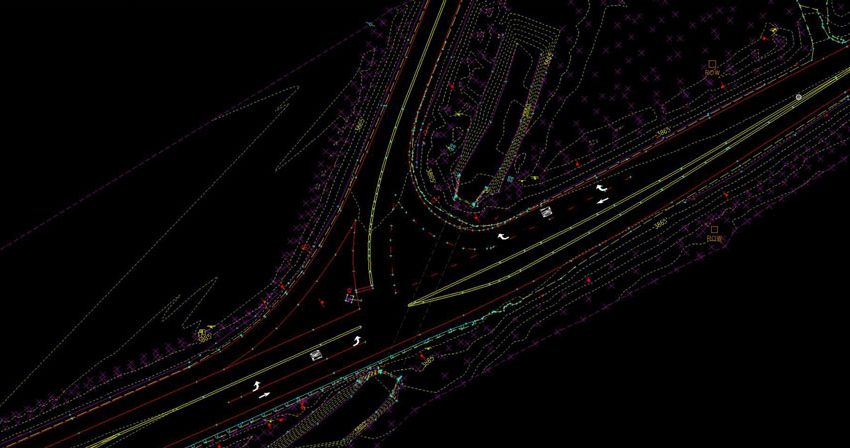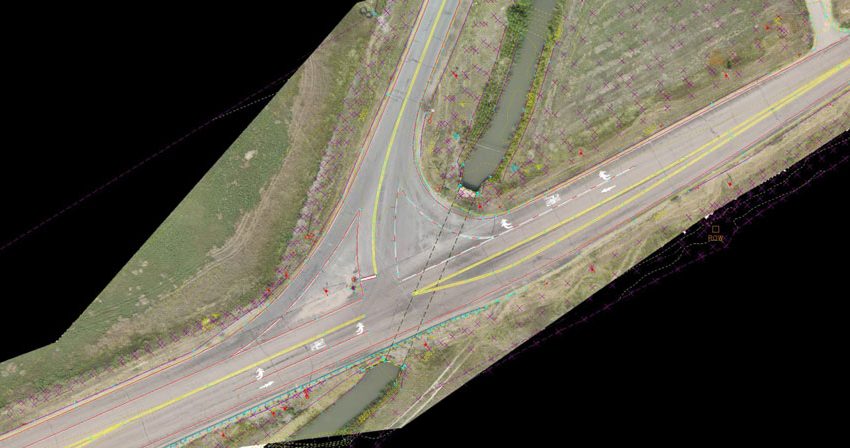 A high density LiDAR point cloud of a bridge on Interstate 25 in Colorado
The Solution
Juniper pioneered a new process using LiDAR fused with imagery and rigorous ground control to obtain unprecedented accuracies. We were able to register hundreds of millions of points of location data. We developed a system to extract the center lines and edge of pavement and hundreds of other road assets into a Bentley Microstation application. This integration successfully allowed the client's engineers to create better road plans and designs. Juniper's proprietary process was then documented for internal training, as the client planned on using Juniper to support their future road planning and design needs. It is the first time that drones have been successful conducting road surveys that meet the standards and accuracy requirements for state departments of transportation.