A UAV LiDAR Solution that Works
April 13, 2016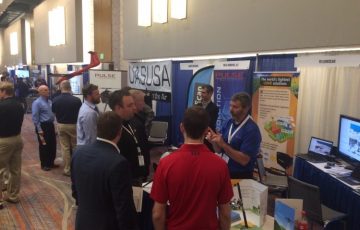 In the exhibit hall at the recent International LiDAR Mapping Forum (ILMF) in Denver, Colorado, Juniper Unmanned, Pulse Aerospace and YellowScan collaborated to showcase LiDAR data acquisition capabilities from an unmanned aircraft system (UAS). This collaboration highlights Juniper's ability to engineer UAS solutions with best-in-class hardware offerings from Pulse and YellowScan. As a result, the co-located exhibit booths were swamped with interested conference attendees seeking to learn more about this unique technical solution (see Picture 1).
Acting as the solution developer, Juniper facilitated the integration of YellowScan's Mapper sensor onboard the Pulse VAPOR 35 UAS. The purpose of this partnership was to feature the high quality and affordability of the YellowScan LIDAR scanner paired with the unprecedented flight stability and duration of Pulse's unmanned helicopter platform.
Going forward, this versatile and efficient mapping solution will support a wide variety of commercial applications for UAS service providers in the mining, agriculture, power delivery and civil infrastructure markets. As a result, airborne LiDAR data acquisition will become more affordable, more frequent, and more accessible for a large portion of the surveying and mapping community.
After a decade of research and development, Pulse Aerospace is ushering in a new age of vertical takeoff and landing (VTOL) helicopter UAS platforms.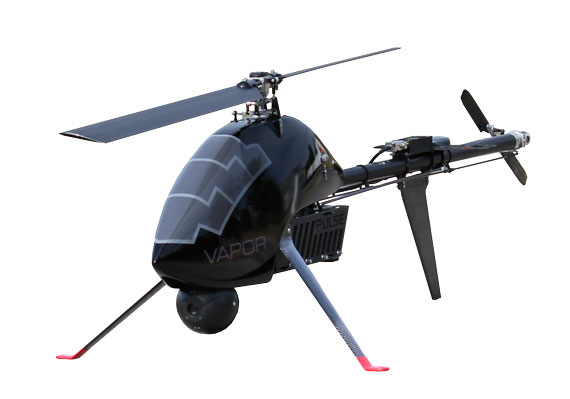 Pulse's VAPOR 35 (see Picture 3) delivers up to one (1) hour of flight time on a single battery charge and enhanced flight stability over any other electric UAV helicopter on the market. To accomplish these characteristics, Pulse pairs their aircraft with its advanced flight control system to provide energy-efficient flight operations that eliminate human (pilot) error.
YellowScan designs, develops and produces drone sensor systems for commercial applications.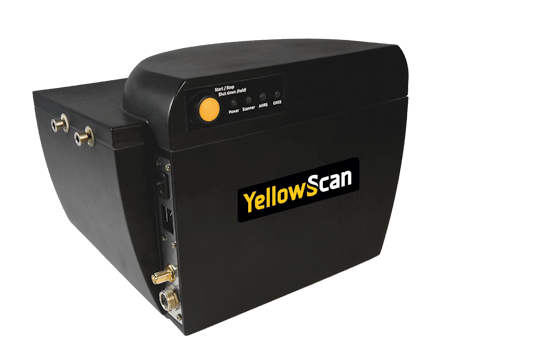 Their LiDAR sensors are fully integrated, ultra-light and easy to use, allowing for simplified flight operations supporting automated data collection activities. YellowScan's turnkey sensor solutions include a tightly coupled hardware integration of GPS, IMU, LiDAR scanner, power source, data storage and an onboard computer. The benefit of this turnkey sensor approach is that users can immediately see the results of their data collection activities in the field, which allows them to make business decisions more rapidly.
To learn more about Juniper's flight services offering, please email Jeff Southard or call us on (720) 440-9960.